Give it. Get it. Expect Respect.
Together, we can create and maintain a respectful and inclusive environment that provides the support and opportunity necessary for each member of our community to prosper and achieve.
Our Community Matters
We are each, as a member of this community, responsible for treating every fellow member of the community with dignity and respect. Respect is defined and demonstrated in a variety of ways for a variety of situations. Learn more about the campaign and our community.
What Does Respect Mean To You?
Share with us through email, or in person! Here is what others have shared: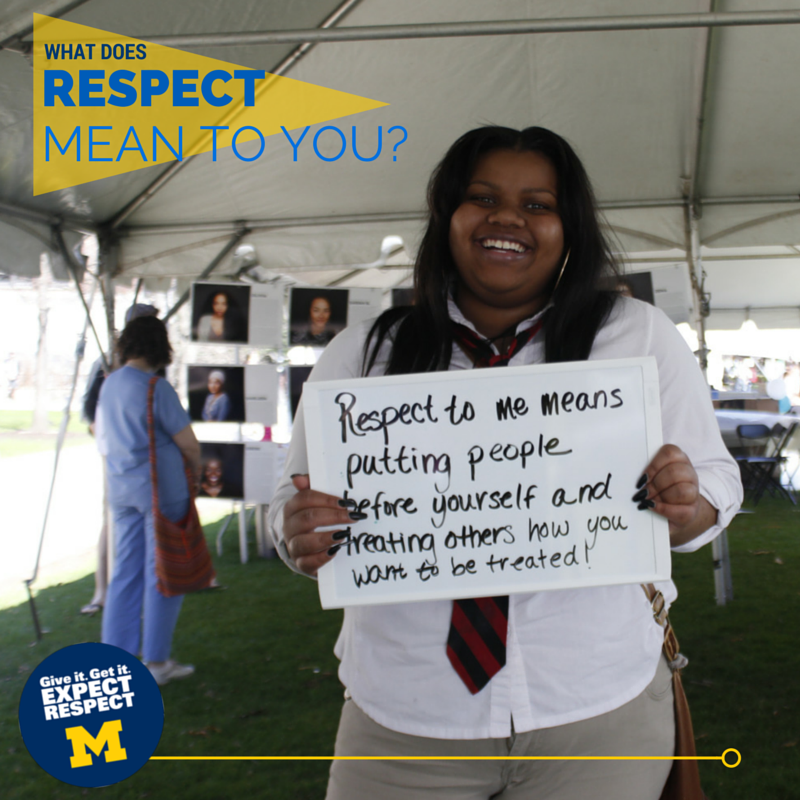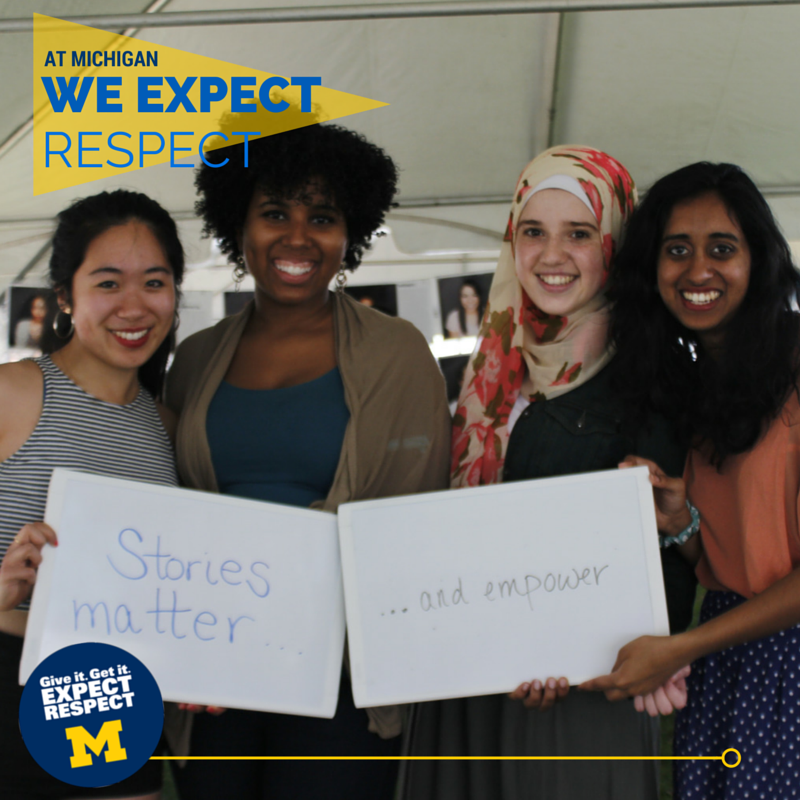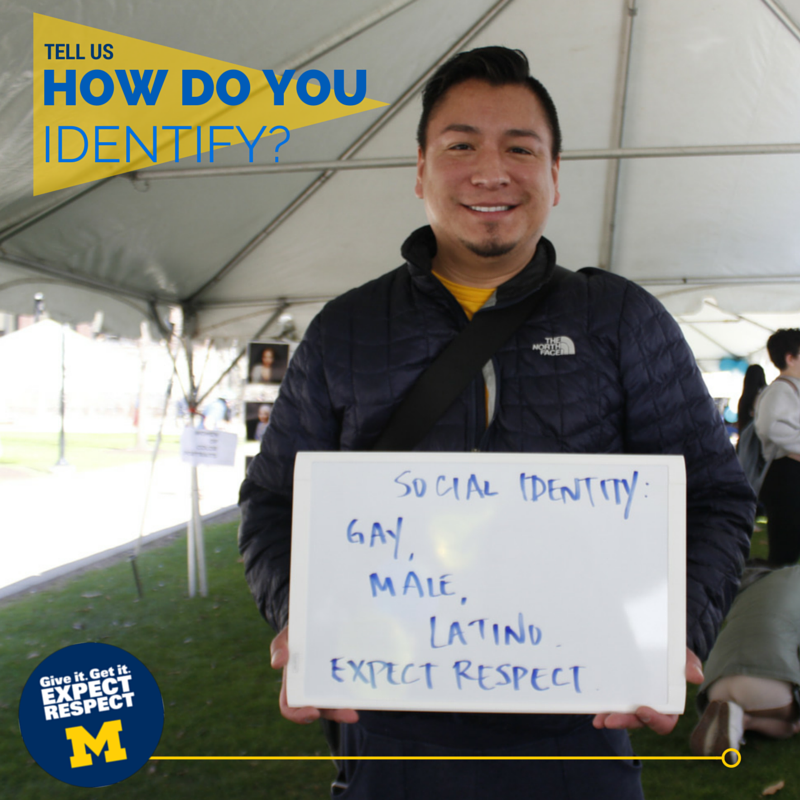 Educational Campaigns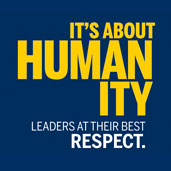 LEADERS AT THEIR BEST RESPECT
You came to Michigan because you want to make a difference - to make the world a better place. That all begins with respect. Respect for yourself and for others. Together, we can create a culture where every person is treated with dignity, a campus where all community members can thrive. Learn More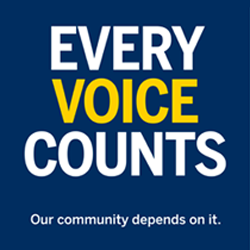 YOU CAN DISAGREE RESPECTFULLY
At U-M, we are at our best when our community is inclusive and welcoming to conflicting ideas and diverse voices.
Show your support for creating a respectful, inclusive environment on campus. Download one of the new educational posters to print, post, and share.
Check out our latest poster campaign